The HeliX corporate communications operator offers the creation of a fully isolated corporate network of an enterprise (Autonomous System).
Autonomous System is a unique realized concept of intelligent software-defined networks for building protected distributed networks of any scale.
Autonomous System is implemented on the basis of Multi-Service Tunnel Networking Technology (MSTNT).
MSTNT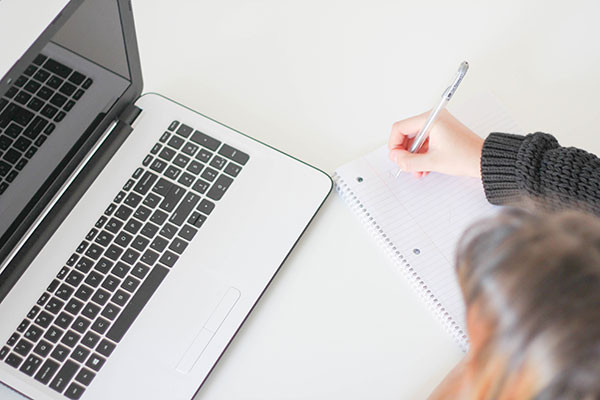 We provide creative solutions!
MSTN technology is designed using a completely new architecture that overcomes all existing shortcomings and limitations of traditional network solutions.
This is a new unique technology that allows you to configure Autonomous Systems, different in terms of implementation cost (level of investment), but the same in terms of technology and security.
The HeliX networking platform has a ready-made corporate solution, the Autonomous System (AS), which enables rational use of network resources and has all the necessary tools to manage and monitor, diagnose and control all the processes occurring in the network, both from the user and from the operator or provider.
HeliX™ Autonomous System — the Best Solution on the Market
When comparing the Autonomous System with the SD-WAN or MPLS solutions available on the market, it should be noted that not one such solution offers or declares the following:
Placing equipment on virtual cloud resources. This allows creating autonomous systems that are different in cost of implementation, but the same in terms of technological solutions and security.
Installation of subscriber terminal software on any modern equipment, which expands the choice of equipment for building a network.
Creation of a monolithic communication channel from multiple IP transport channels (subchannels) — tunneling with the summation of throughput capability and reservation of transport subchannels, with a guarantee of observing the sequence of transmitted data packets.
Organization of L2 Ethernet tunnels through WAN networks (Internet / Intranet), as well as control and monitoring tools for tunnel-forming equipment.
The presence of effective built-in protection against all kinds of loops in L2.
A mechanism for comprehensive verification and monitoring quality of work of tunnel in real-time.
LEARN MORE
LEARN MORE
Why HeliXWorld
This is a new unique technology for deploying secure distributed data networks that allows you to configure Autonomous Systems that are different in terms of implementation cost (level of investment) but the same in terms of technology and security.
Security of use HeliX™
The AS is built on the second level of OSI-Ethernet, and works at the core level of the router's operating system, which completely eliminates the use of vulnerable IP addresses. Instead, the AS uses its own mechanism for assigning network indexes, which is virtually inaccessible to DDoS and other IP-based network attacks.
By creating a monolithic channel between all network business resources, the Autonomous System eliminates the possibility of hacker attacks and provides a new level of security quality.
The Autonomous System allows you to use network resources efficiently and securely and provides connectivity between the cloud, offices, and users, providing connection at work, at home, and on the go, ensuring secure access to confidential data from anywhere in the world.
SIMPLICITY of use HeliX
Using an Autonomous System will allow you to deploy new divisions and branches in the shortest possible time, provide the company's management with the opportunity to conduct a private confidential video conference while on a business trip or in a car, get remote access to confidential information, and provide access to video surveillance and telemetry at remote sites in the Central Office.
The AS is managed centrally using cloud technologies, which simplifies the delivery of WAN services to remote offices and allows real-time assessment of the quality of tunnels and their load with useful data.
The management and monitoring system allows network administrators to centrally manage the network, configure, and monitor communication channels in real-time.
Using the HeliX™ platform makes it possible to avoid a "bottleneck" by using reflectors in your network that dynamically redirect traffic along the best path.
To build an AS, there is no need to purchase specialized equipment from a specific manufacturer, which significantly reduces the cost of the initial stage of network deployment and allows you to easily change equipment during further operation or network expansion, thereby significantly reducing the cost of network ownership.
Unique benefits of HeliX

A new level of monitoring and management of the entire network infrastructure: — the industry's best manageability, device support and scalability of the network. Includes unique tunnel quality monitoring tools and network automation elements.
learn more about our technology